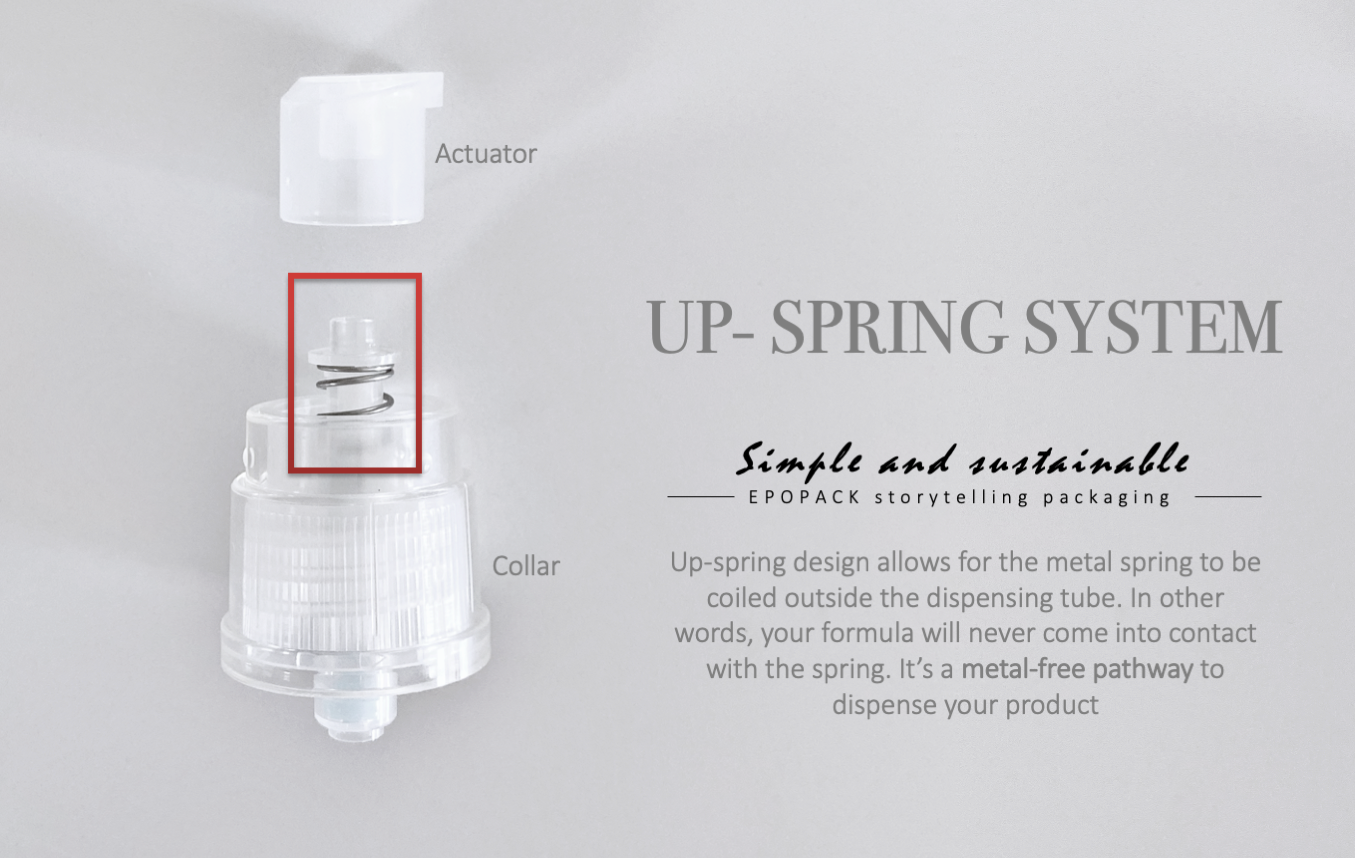 UP-SPRING SYSTEM
A Metal-Free Pathway To Dispense Your Product
Our unique up-spring design allows for the metal spring to be coiled outside the dispensing tube. In other words, your formula will never come into contact with the spring.
Both our pump and sprayer attachments use this system, and it results in a dispenser that is sturdy while still being easy to press, offering great control to the consumer.
Protect Your Product's Purity With Our Unique Up-Spring Pumps & Sprayers
Traditional pumps have a metal spring inside the tube, allowing the cosmetic formula to contact the metal. This could harm the purity of some products.
With our special attachments, this will no longer be an issue for your products.
Try The Up-Spring Attachments Now
When you receive samples of our bottles or jars, you can also request attachment options as well. All of our pumps and sprayers utilize the up-spring system, so you can test for yourself how well it works.
To get samples, contact our project manager Amy: